Introducing Odyssia Festival
Inaugural Greek Festival just an hour from Athens launches in idyllic fisherman's village with… DJ Harvey, Gilles Peterson, Body & Soul, Benji B, Jeremy Underground, Delano Smith, Midland, Marcellus Pittman & many more…
Need2Soul, NEUHM and Cariocas Beach Bar come together to craft the first Odyssia Festival on the shores of the idyllic bay of the Greek fisherman's village Schinos. Piecing together some of the world's most highly revered artists alongside their favourite electronic collectives across seven days and nights, Odyssia will showcase an array of artists, DJs, producers, selectors and influencers on both land and sea against a stunning backdrop.
The legendary handcrafted beach bar of Cariocas, set in a secluded location just one hour south of Athens, anchors proceedings from the 30th August – 5th September 2016. Steeped in an 18-year legacy, it's been referred to as both a paradise and a musical haven, which has played host to the likes of Frankie Knuckles, Joe Claussell, David Morales, Ron Trent, Osunlade behind it's hallowed decks.
Cariocas Beach Bar is a hand built structure created from Swedish wood, that has been transformed from it's original incarnation as the local village grocery store. Eighteen years old, the club was built by hand by the owner's grandfather, a 4 month project of intensive designing and carpentry labouring twenty-four hours, seven days a week.
WHERE TO STAY?
There's a wide range of accommodation options available, both close to the Festival site or in the nearby town of Loutraki, considered by many as the 'Miami of Greece'. On site camping will be available at Cariocas for those who want to stay as close to the action as possible, whilst Loutraki has a number of studio apartments and Airbnb options, in adddition to top class hotels ranging from standard, premium and VIP.
HOW TO GET THERE?
For those wishing to fly over to Odyssia, Athens is by far the closest airport to site – just over an hour away. The festival will be running a number of airport transfers from Athens airport to Loutraki, both at the start and end of the festival. Shuttle busses taking festival goers from Loutraki to Cariocas will also be running for the duration of the event, a 5 day or 3 day shuttle pass can be purchased from www.musicingreece.com
STREET FOOD AT ODYSSIA
Odyssia promises to provide festival goers with a feast of culinary delights, of fresh salads, BBQ'd fish, hand tossed Pizzas, and the finest in fresh juices and cocktails. Brands on board at the festival include Bao, they'll be serving their soft and airy steamed buns, a foodies favourite and street food delicacy that has rocked the culinary scene of 2016. Additionally, Odyssia will be serving up fresh Paella, delicious Salads, as well as the traditional Greek Gyros Souvlaki pittas. Further food traders still TBA.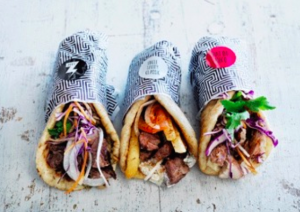 Discover more of Odyssia Festival on their festival page here.
Comments
Recommended Reads
Festival Review | September 04 2019
Mysteryland 2019 Review
Festival Review | September 02 2019
Victorious Festival 2019 Review
Festival Preview | August 27 2019
Wilkestock 2019 Preview
Festival Preview | August 19 2019
Victorious Festival 2019 Preview
Festival News | August 06 2019
Boardmasters 2019 Cancelled Due To Severe Weather
Festival Review | August 06 2019
Camp Bestival 2019 Review
Festival Preview | August 05 2019
Win x2 Weekend Camping Tickets to Mysteryland 2019
Festival Preview | August 05 2019
Boardmasters 2019 Preview
Festival Review | July 24 2019
Citadel 2019 Review